Odoo Migration

Unlock the Power of the Latest Odoo Version: Seamless Migration Services for Your Business Success!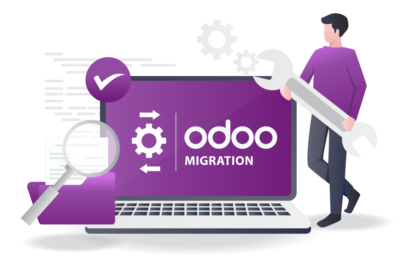 Brindsoft Technologies, your trusted partner for seamless Odoo migration services!
Are you looking to upgrade your existing Odoo system to the latest version? Do you want to take advantage of the newest features, improved performance, and enhanced security that the latest Odoo version offers? Look no further! We specialize in providing top-notch Odoo migration services that ensure a smooth transition and unlock the full potential of your business management software.

Why choose Brindsoft Technology for your Odoo migration?


Expertise and Experience:
Our team of experienced Odoo professionals has in-depth knowledge of the migration process and best practices. We have successfully completed numerous Odoo migration projects, catering to businesses of all sizes and industries.
Tailored Solutions:
We understand that every business has unique requirements. We work closely with you to analyze your current system, identify potential challenges, and customize the migration process to meet your specific needs. Our goal is to deliver a solution that perfectly aligns with your business objectives.
Seamless Data Migration: We ensure a secure and efficient transfer of your data from the old version to the new one. Our meticulous approach minimizes the risk of data loss or corruption, allowing you to continue your operations seamlessly without any disruptions.
Data Integrity and Security:
We understand the importance of your business data and ensure its integrity and security throughout the migration process. Our robust data migration techni

Thorough Testing and Validation:
We conduct comprehensive testing and validation to ensure that all modules, customizations, and integrations are functioning properly in the upgraded Odoo environment. This step guarantees a smooth transition and minimizes any potential post-migration issues.

Post-Migration Support:
Our commitment to your success goes beyond the migration process. We provide ongoing support and assistance to address any questions or concerns you may have after the migration. Our dedicated support team is always ready to help you maximize the benefits of your new Odoo system.



Contact us today to discuss your migration requirements and unlock the full potential of Odoo for your business!"